Regenerative Medicine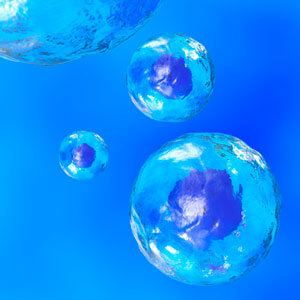 Over time, our bodies will break down or degenerate. Some different parts of our bodies might degenerate more than others which typically leads to pain. Using our techniques we are able to significantly reduce pain and increase function in the majority of our patients.
Quad Cities Regenerative Medicine uses an approach to healing that focuses on getting the body to heal itself. Our techniques are an alternative to drugs or invasive surgeries.
Why Umbilical Cord Tissue Allograft?
Our minimally manipulated Wharton's Jelly-derived umbilical cord allografts are rich in growth factors, cytokines, and proteins. These allografts are less invasive, less time-consuming, and less painful than using the patient's own adipose tissue or bone marrow.
These umbilical cord tissues are donated following live birth cesarean section deliveries, in accordance with the FDA. We do not use any material obtained from the embryo or fetus.
The tissue goes to the tissue bank that is FDA regulated, and then they cryopreserve the tissue which we receive still cryopreserved on dry ice. Then we thaw out the tissue just prior to the injection.
According to FDA guidelines, these tissues can only be used for homologous use, which means that the umbilical cord tissue is used as cushioning and protection. Here are some of the specific conditions we address in our clinic:
Arthritis
Hip, shoulder, and knee pain
Elbow, wrist, and hand pain
Ankle or foot pain
Intervertebral disc and spinal facet joints
Partial muscular or tendon tears
Plantar fasciitis
Meniscus and cartilage tears
In the state of Illinois, a nurse practitioner is allowed to do those injections. In our office that's Amanda Alongi, APRN, who has a collaborative agreement with a medical doctor, Dr. Jeremy Carrier, MD.
Amanda is specifically trained on how to administer injections into the joints with ultrasound guidance.
In addition to the injection, we would provide a shockwave treatment as long as the patient hasn't had blood clots. Shockwave sends ultrasound pressure waves into the tissue to help improve circulation. We use the shockwave treatment right before the injection to help to get a better result. The shockwave treatment takes about three and a half minutes. The injection itself might take about 5-15 minutes.
Book an Appointment
Contact Quad Cities Regenerative Medicine in Moline today to schedule an appointment for regenerative medicine!
CONTACT US »
---
Regenerative Medicine | (309) 581-2999