Meet Amanda Alongi, APRN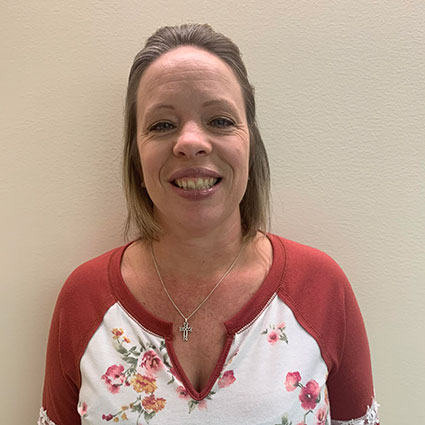 As she grew up around chiropractors and holistic/naturalist medicine, Amanda cultivated an interest in helping others through drug-free means. Serving as the nurse practitioner at Quad Cities Regenerative Medicine, she is passionate about providing natural treatment to patients so they can experience optimal health. "Here, we like to treat the whole mind and body naturally without adding medication to it."
Nursing Education & Experience
To prepare for her nursing career, Amanda first earned her Associate of Arts and Sciences in Nursing from Blackhawk College. She then received a Bachelor of Science in Nursing from the University of Illinois-Chicago followed by a Master of Science in Nursing from Bradley University.
Before joining our team a few years ago, Amanda worked for many years as a clinical nurse at different practices.
Connecting With Patients
Warm and friendly, Amanda always seeks to connect with each patient on a personal level to find things in common such as hobbies. "My passion is being kind." Her caring demeanor helps to quickly put patients at ease.
Family and Hobbies
Amanda and her husband, who have been married since 1994, have three adult children-two sons and a daughter, and two grandchildren with two more on the way. She also has three sisters and comes from a large extended family.
When she's not at the practice, Amanda enjoys daily mental health time-recharging herself by walking with her Cocker Spaniel each morning and listening to her favorite funny radio show. She also enjoys listening to many books on tape and riding electric bikes with her husband. During the pandemic, Amanda started doing puzzles again.
Book an Appointment
Contact us today to schedule an appointment with Amanda!
CONTACT US »
---
Amanda Alongi | (309) 581-2999